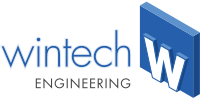 Top Quality
CNC Machine Consumables
We manufacture a sizeable portion of our spare parts on-site ensuring our customers availability, high quality and consistent products. Our blades and wires are specifically designed for Wintech machines to deliver the highest accuracy and a quality finished cut. Don't have a Wintech machine? No problem, we also produce a wide range of sizes to suit other brands of CNC foam cutters.
OSCILLATING BLADE MACHINE CONSUMABLES
Made from 100% carbon steel our oscillating blades will provide an accurate cut and reliable finish, all the while being long-lasting. Each blade profile has a different cutting characteristic suited to the different density and hardness of the foam being cut.
COARSE (Pointed Tooth)
Our Coarse Blade is serrated with 12 TPI that is able to easily cut through more dense materials such as rebonded foam.
Made with
100% CARBON STEEL
FINE (Pointed Tooth)
The Fine blade is serrated with 24 TPI that cuts with many small teeth. This provides a good balance between surface finish and material density.
Made with
100% CARBON STEEL
FLAT (Flat Tooth)
Wintech's Standard blade is made up of a sharp knife-like cutting edge with notches at 12 TPI (teeth per inch) which slices the foam. It provides the most accurate cut with the cleanest finish.
Made with
100% CARBON STEEL HARDENED & TEMPERED
SMOOTH (Toothless)
A Smooth blade is a sharp toothless knife-like cutting edge that slices the foam. It is ideal for lower density materials where cut finish is the primary focus.
Made with
100% CARBON STEEL
FASTWIRE MACHINE CONSUMABLES
Wintech has designed their own machines to manufacture their own cutting wires. Wintech holds a range of wire types to cut specific types of foam. These Fastwire consumables are rigorously tested to ensure they'll be able to meet your foam cutting needs.
Wintech also manufactures our own Aluminium Idler Wheels and Steel Drive Wheels specifically for our Fastwire machines.
Because these Idler & Drive Wheels are spinning at 5,100 rpm to move the cutting wire at 300kph, the integrity of their design and manufacture is a vital safety feature. Wintech uses lightweight wheels to allow for a fast run-down in the event the Emergency Stop is activated.

Standard Wrap
The Standard Wrap has thin core wires braided together and wrapped tightly in a single outer spiral wrap. This outer wrap provides the abrasive surface that cuts the foam.
S-Wrap
With a slow spiral wire between the core and outer wrap, the S-wrap wire is suitable for cutting high-density flexible foams and most rigid foams.
X-Wrap
With two slow spiral wires running cross ways between the core and outer wrap, the X-wrap cutting wire has a more aggressive cutting style, suitable for high-density rigid foams.
HOTWIRE MACHINE CONSUMABLES
Thin conductive Nickel Chrome wire is heated with electricity to vaporise foam without touching it. This produces a clean defined cut with no dust or particles being created. Our wire is supplied in different thickness to the high standards that Wintech expects of its products.
Hotwire
The standard wire used in Wintech machines with Hotwire cutting technology is a high quality, long lasting nichrome alloy. It provides a cutting width of 1mm.
Hotwire
A slightly thicker wire is also available for machines with wider tables or if the material causes problems with lag and breakage when using the standard wire.
SPARE PARTS FOR ALL MACHINES
Wintech has a huge stock of spare parts for all our CNC contour machines. Wintech can cover most mechanical parts of even the earliest machines. These can be requested individually as needed or supplied as kits for precautionary measures. Wintech is able to deliver to our customers worldwide via contracts with Couriers.
OBSOLESCENCE MANAGEMENT
Some of our earlier installed Wintech machines are running 30 year old Apple Mac operating systems. Other aging machines are running on Windows XP. These third party operating systems and electronic components within the Control Cabinets become obsolete.
To cater for both situations, Wintech has designed a very successful Cabinet Replacement program. This means that a new Cabinet can be installed on old machines – thus saving a fortune for the Wintech owner. A new Control Cabinet upgrade brings greater reliability, latest operating software, along with a new wireless remote providing easier use and increased productivity. Contact Wintech to discuss this program.