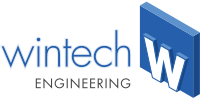 BEST CUTS
Multiple
Foam Types
Combo Cutters
Wintech is unique in building combination cutters. These machines incorporate two or more cutting methods on a single frame, essentially creating two machines in one. They provide an advantageous flexibility and power to any factory workflow.
ADVANTAGES
Optimised Cutting
A single machine can cut different types of foam with the best suited cutting method. Alternatively, the multiple cutting heads can perform different cuts to a block in a single pass.
Save Space
Capture the capabilities of two machines for the floor space of one. Both cutting elements share a common frame and use the same CNC controls. The operator simply manages which cutting element is selected.
Reduce Costs
Easily and economically increase the value of a machine. Compared to building separate machines, combining cutting heads on the same frame greatly reduces the costs in material and labour.
MODELS
Fastwire with Hotwire Attachment
Fastwire with Hotwire Attachment
This combination is ideal for a company cutting mainly rigid foam but have occasional quantities of EPS foam to cut.
The Fastwire head provides the most powerful blade to cut through any a wide range of materials, especially rigid foams. The additional Hotwire attachment is designed for EPS foam, cutting at a faster speed without any dust. It holds up to 10 manually loaded wires so it can complete multiple cuts in one pass.
Fastwire with Compuset Head
Fastwire with Compuset Head
This combination is ideal for a company cutting mainly EPS foam but have occasional quantities of rigid foams to cut.
The Compuset cutting head is a fully automated Hotwire cutter. It is perfect for large and diverse jobs cutting EPS foam. The computer can load and position up to 50 wires allowing quick and accurate job setup. When a job requires an alternative foam type, the machine can easily switch to the Fastwire cutting head. This is powerful enough to cut through a wide range of materials.
Compuline
This combination is designed for an EPS foam company looking for the ultimate solution to streamline their production.
This machine is designed for the EPS industry. Blocks of foam are automatically rolled through three subsequent cutting heads to create numerous complex components quickly.
These are the three cutting heads:
A Fastwire head for trimming the ends of the block and any intermediate cuts.
A Compuset head for multi-wire sheeting or contouring.
A Vertical Hotwire for side trimming and vertical strips.
Each cutting head can be individually controlled to complete smaller jobs. The inclusion of the Fastwire head means the machine can also cut rigid foam.
WHY CHOOSE WINTECH?
Our high-quality foam cutting machines are carefully crafted by our team of engineers, welders, machinists, fitters, and electricians. Established in 1985 Wintech Engineering has been designing and manufacturing CNC contour foam cutting machines since the very start. Learn more about our story here.
Quality Built
Manufactured, assembled and tested in our workshops
Reliable
Our machines are still running after 35 years
Compliant
Tested for CE and C-Tick compliance
Small Footprint
Ideal for companies with limited factory space
Safe
Built-in features assure a safe workplace
CHOOSE YOUR MODEL