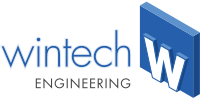 Our company is our people
Our close-knit team of approximately 20, is a group of highly skilled and customer focussed people. Driven to continuously improve, innovate and exceed customer expectations.
Wintech focusses on providing our customers with improvement through automation provided by CNC contour cutters. Wintech is continuously improving our products and the service we provide. Our team engages our customers and our business partners to ensure that our machines deliver Cutting Edge of Technology. We pride ourselves on building machines that are designed to be reliable and deliver high levels of productivity and accuracy for many years to come. Our machine owners enjoy a high Return on Investment through equipment and operating software that is user friendly, construction and components that are robust and reliable requiring minimal servicing and a long life expectancy.
Wintech's innovation in automated technology and industrial automation provides for the ultimate value contour cutter. Our years of experience in the foam profiling industry have produced a range of machines that suit a wide variety of foam types and needs. This versatility extends to each machine, providing a unique combination of accuracy, reliability, flexibility, and ease of use.
MEET THE EXECUTIVE TEAM MEMBERS
Jim Tweddle
Managing Director
Hayden Brown
Technical Manager
Louis Monaghan
Operations Manager
Pete Stephens
Marketing Manager
Amy Spence
Customer Relationship Manager
Alison Ramos
Purchasing & Inventory Manager
Len Reed
Workshop Supervisor
Alex Delesky
Service Technician
Brad Eccles
Service Technician
GALLERY
Richard Macfarlane (L) owner 1985 - 2000 Jim Tweddle (R) owner 2009 to present.
One of the very first Wintech Fastwire machines cutting a wind surfer board.
Christmas lunch Dec 2022
Wintech Team Christmas 2018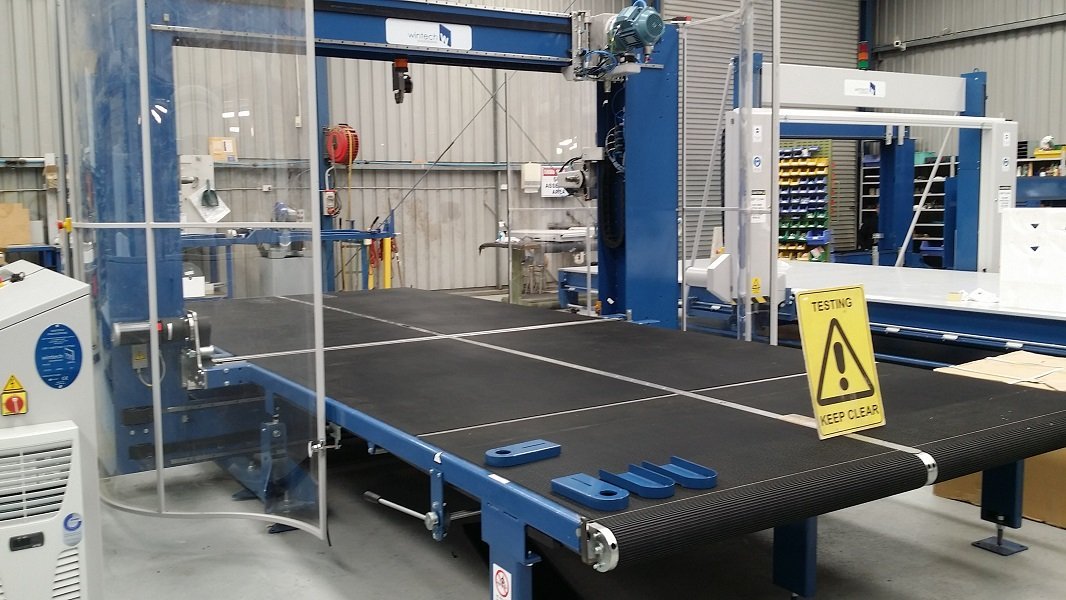 Wintech DOZ (Dual Oscillating Blade)
14 Dobra Rd with 4 machines in production.
The Evolution of Wintech Engineering (Formerly Wintech International): A Historical Overview
Established in 1985 by Richard Macfarlane, Wintech Engineering embarked on a journey of innovation by crafting Fastwire machines powered by the Apple Mac operating system. The product portfolio swiftly expanded to include Hotwire machines, designed for the precision cutting of EPS (expanded polystyrene).
The turning point arrived when Wintech Engineering introduced the game-changing Oscillating Blade machine, revolutionizing flexible polyurethane profiling. Safeguarded by a cluster of patents, this innovation propelled the company onto the global stage, marking its presence at renowned events like Interzum (Köln) and the K Fair (Dusseldorf). While imitators attempted to replicate the Oscillating Blade's prowess, they met with limited success, firmly establishing Wintech's unparalleled position.
The year 2000 witnessed a change in ownership as Macfarlane sold the business. Under Glenn Goodacre's stewardship, the company rebranded as Wintech International, acknowledging its international eminence.
Subsequent ownership by Jim Tweddle in 2009 led to the adoption of the name Wintech Engineering, reflecting the company's core strengths in engineering. The focus shifted decisively towards mechatronics, with a foray into robotic technology for precision foam cutting, especially for intricate 3D shapes.
Geographical boundaries proved no obstacle as Wintech Engineering consistently dispatched its machines to diverse corners, including Asia, North America, the Middle East, Europe, South Africa, New Zealand, Taiwan, Thailand, and Korea. The company's hallmark attributes endure: compact machine designs, seamless transitions between tasks, and user-centric interfaces. These traits have etched Wintech Engineering's identity, spanning its rich history and its vibrant present.