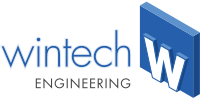 Vertical
Oscillating Blade

CNC CONTOUR CUTTER
POPULAR USES
Custom Contours
A vertical blade lends itself to certain products that are being cut out of sheets or thin blocks. Cut custom shapes with computer-controlled accuracy, to ensure quick and quality results every time.
Expanding Workflow
A vertical oscillating machine is a great addition to a workplace with a horizontal cutting machine. It is a logical companion that can create more customised cuts. It can also be helpful to spread the production process across multiple machines.
Furniture & Cushioning Industries
The vertical oscillating machine is a common choice for companies that process foam in sheets or thin blocks, such as those found in the furniture or cushioning industries.
TECH SPECS
Vertical Oscillating Blade CNC Cutter
---
DIMENSIONS
Machine
Width × Length × Height
3660 × 6000 × 2730 mm
144.1 × 236.2 × 107.5 in
Control Cabinet
Width × Length × Height
1600 × 450 × 1150 mm
63 × 17.7 × 45.3 in
CAPACITY
Foam Type(s)
Designed to cut flexible foam
Cutting Volume
Width × Length × Height
2200 × 1280 × 3000 mm
86.6 × 50.4 × 118 in
CONFIGURATIONS
Optional
Block Detection
Block Support
ACCESSORIES
Included
Control Cabinet
Profiler Software
Remote Operator Handset
Optional
AutoNEST Software
Digitiser
Infeed and Exit Conveyors
Fence Barriers
Light Curtains
FACTORY FOOTPRINT
Floor Plan
Recommended 2000 mm clearance area for service and loading/unloading.
Safety Barriers

Suggested clearance for a fence is 1000 mm (40 inches), or 2500 mm (100 inches) for light curtains.

We encourage customers to investigate the safety regulations established by their country, district or workplace.
SPECIFICATIONS
Voltage
3 phase and earth
AC Power
Standard builds are 380–420v +/- 10%
Customer specified on order
Frequency
50 or 60 HZ +/- 1%
OPERATING CONDITIONS
Temperature
0–35˚ Celsius
32–90˚ Fahrenheit
Humidity
Maximum of 80% non-condensing
FAQS
Vertical Oscillating Blade machines range in price between $275,000 and $300,000 AUD ex-works depending on options configured.
Small machines can simply be wheeled into a shipping container and secured. Larger machines must be dismantled to fit into a container. On arrival at the factory a Wintech technician will come to assemble and commission the machine, and train the operator.
Wintech provides a 12 month / 2000 hours warranty on all machines.
Wintech has authorised agents around the world who have their own service technicians.
Wintech manufactures and supplies a range of blades suitable for a variety of applications.
The machines themselves can operate in a wide range of temperatures. The control cabinet housing the computer and electronics is air-conditioned and pressurised to provide dust isolation. In extremely hot, cold or dusty factories we recommend placing the control cabinet in a separate temperature controlled operator booth.