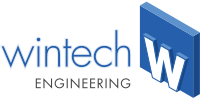 Our Customers
Wintech is close at hand, no matter where you are.
Wintech Engineering has been designing and manufacturing computer-controlled foam cutters since 1985. Today, there are now some 600 Wintech machines operating in 25 countries. We regularly ship machines to Asia, North America, the Middle East, Europe, South Africa, New Zealand, Taiwan, Thailand, and Korea. Additionally, we have numerous distributors located worldwide.
Wintech prides itself on our strong customer relationships. Whether you're after spare parts or help to diagnose an issue, our support team is ready and willing to assist. Their many years of experience and thorough knowledge of machines means they are the go-to resource when trouble arises. With remote access enabling the analysis of detailed machine logs, they can lead you through troubleshooting and training to get your machine running perfectly, and keep it that way.
When we install a new machine, our technicians are also training your operators and maintenance staff. Wintech machines require very little service that cannot be handled by a competent fitter. All new Wintech machines are supplied with a kit of spare parts — which we encourage owners to maintain — in case of any hiccups during peak periods of production. This ready set of parts and consumables ensures your machine runs smoothly when in high demand.
GALLERY
Over 500 Wintech machines can be found around the world — each dot represents the current location of each of these machines.
Another happy US based with their recently CNC contouring machine.
A recently installed industrial Dual Axis CNC contouring machine in Victoria.
A happy US customer withh his recently installed industrial Dual Axis CNC contouring machine.
This dual axis CNC machine saved floor space for this American client.
Another photo of this happy customer.