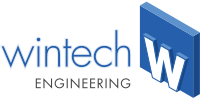 SERVICE & SUPPORT
Wintech Engineering provides quick and professional support to all machine owners, at affordable rates. From assisting in machine operation to fixing some form of breakdown, the support team is there to share their expert knowledge and solve any problems that a machine might run into.
There are several support channels available:
Request a remote diagnosis with our support technicians. We can easily organize one of our support technicians to connect remotely to any machine, via the internet. This allows us to diagnose most issues with a machine quickly. This reduces the time and costs of a physical visit.
Send an email to our support team with a description of the problem complete with photographs/videos. One of our technicians will study the issue and respond as soon as possible.
Arrange a telephone or Skype call to one of the Support Technicians. Wintech is GMT +8 hours.
Download the latest version of software and firmware from our dedicated download server.
If all of the above does not provide a solution, then we can schedule a personal visit from one of the technicians to sort out the problem.
If you are an owner of a Wintech machine and are experiencing a problem, please contact the support team via email at or via phone at +61 8 9494 5200.
Do You Already Own a Wintech Machine?
The Wintech Support Site is a dedicated resource for Wintech owners. Visit the site to:
Find and shop spare parts made specifically for your machine
Keep up to date with software upgrades
Download machine manuals, tech notes, and diagrams
Request a remote diagnosis with our professional Wintech technician