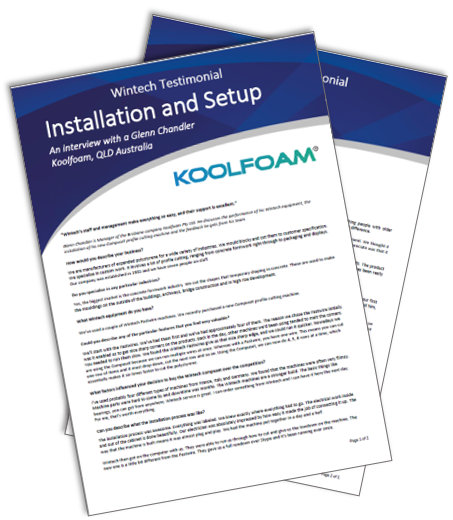 "Wintech's staff and management make everything so easy, and their support is excellent."
Read what Glenn Chandler of Koolfoam in Queensland Australia has to say about his Wintech experience. Hear how we worked with him and the Koolfoam team during COVID-19 travel restrictions to carry out a smooth remote install of their 40 wire Compuset.
Glenn tells us about the confidence he had during the process but more importantly the increase in productivity in the first 12 month and how it showed immediate returns to their business.